Quality Policy
At Glochem, the safety of the patient is given the most important in every decision and action. We are committed to manufacturing pharmaceutical products of the highest standards of quality as per the specifications in Pharmacopeia and that of our customers.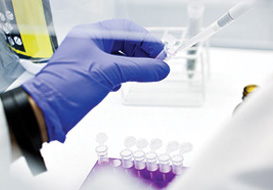 We believe that our people are our greatest asset; and we make necessary investment in improving infrastructure, processes, and skills of the people to ensure that our qualified and trained staff is provided with constant training to upgrade their knowledge and stay conversant with state of the art technology and stay in line with current GMP.
Glochem has a policy of always being proactive and takes efforts to satisfy the customer.
Our facilities are well equipped with all required instruments to carry analysis and to release the product to the market. All the release tests are carried out internally and there is no dependence outside laboratories. We have full fledged Quality Assurance & Regulatory Affairs team in-house to take care of the regulatory filings and to deal with health authorities by ourselves.